Published on March 06, 2012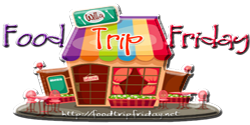 My brother told the whole family that we're off to Shangri-La mall instead of the usual Robinsons Place. He planned on buying a new television to match the PS3 that he purchased last Christmas. Ganun talaga 'pag single! According to forums, there's a store in Shangri-La that sells cheaper TVs. Even if it troubled my parents to go out of their comfort zone, they had no other choice but to give in to my brother's request. Besides, the PHP7000 price difference couldn't be denied.

I've been to Shangri-La a couple of times before for my annual physical examination since it houses one of the very few Healthway branches that accommodate company APE.

Even if we can already afford it, my parents still look at every restaurant in Shangri-La mall as pricey. Adding to our stress in finding for a place to have dinner is the fact that we weren't familiar with the place. So after we're done with our grocery shopping at Rustan's, we settled for Kimono Ken because it was the first restaurant we spotted. My brother also suggested it since he has already tried eating there before.


Cowboy Roll PHP180
My brother highly recommended their Cowboy Roll and Miso Soup. Both were really good. I like that their version of the miso soup has a lighter taste.


Miso Soup PHP50
Everybody agreed that Kimono Ken's chahan is better than the one from
Tempura Japanese Grill
. It isn't oily and the rice has the perfect consistency. The carrots and spring onions also added color to the fried rice. The chahan's flavor was evident yet it didn't overshadow the taste of the other dishes.
Chahan PHP65

Whenever I see tofu steak on the restaurant's menu, I make sure to try it out. You can never go wrong with tofu steak. The fried tofu is mixed with minced pork and vegetables. The thick sauce with a hint of sweetness is what sets it apart from the other tofu steak. This is definitely a must-try!


Tofu Steak PHP190
We also ordered their Beef Teriyaki but the pictures I took suddenly disappeared from my camera. Haha! Aside from the usual sweetness brought by the teriyaki sauce, I could taste lots of garlic in it. The sesame seeds did not only enhance the taste of the beef teriyaki but also added a distinct aroma to it. This is also a must-try.

Their Seafood Teppanyaki was also good. Both the seafood and the bean sprouts were cooked to perfection. I liked how the vegetables have remained crunchy which complemented the texture of the different kinds of seafood.


Seafood Teppanyaki PHP340
The 5-pc Ebi Tempura arrived last on our table. We thought it would be the highlight of our dinner. We were expecting it to steal the show but it turned out to be a real downer. It was very oily and the breading was also awful. It was as if we were eating raw flour. The prawns were large but tasted so bland. Everything on our table was good except for the tempura. It's something I wouldn't pay for PHP330. :'(