Published on August 18, 2011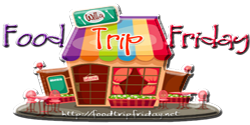 When my family is not in the mood for Chinese food, Tempura Japanese Grill is the first place that comes to our mind. I already lost count of how many times we've dined here. As a matter of fact, we can just order food without looking at their menu.

As we were about to enter their Robinson's Manila branch, a huge board with a special announcement caught our attention. We found out that our favorite restaurant is celebrating their 10th anniversary. And as a gift, avid customers can enjoy their 8-pc Ebi Tempura for half the price until the end of August!

I am already paying the price of my stress eating so I decided to have a serving of some vegetables. The fresh lettuce and cucumber with the addition of shredded crabsticks, mangoes and Japanese salad dressing were really refreshing. The experience was as pleasant as the first time I tried it.


Kani Salad PHP145
When my mom asked what I wanted, I immediately uttered TOFU with great conviction. Their tofu steak has large chunks of deep-fried Japanese bean curd with ground pork and shitake mushrooms. The steak sauce has the right balance of sweetness and saltiness. Being tofu addicts, everybody enjoyed this particular dish.


Tofu Steak PHP160
I have to say that eating their Ebi Tempura has never been this amazing! Can you imagine getting more of it at only PHP225? Their 5-pc tempura costs PHP300 so their latest offer is such a good deal.


Ebi Tempura (8pcs) PHP225
We usually get their Chahan but my dad was a little adventurous that night so we tried Kaisen Raisu for the first time. Seafood lovers will definitely like this because you'll get to dig into shrimps, scallops and cream dory. The asparagus, corn and carrots made the dish more vibrant and pleasing to the eyes. And the addition of the sweet yet spicy anchovies added more flavor and texture to the rice dish.


Kaisen Raisu PHP165
We were already busy eating when the rest of the food arrived to our table. I didn't have the chance to take photos of the other dishes so I just grabbed the pictures from my previous
post
.
Vegetable Teppanyaki PHP190
The two teppanyaki dishes were both delicious. The seafood and vegetables were cooked just right giving the crunch that satisfied our palates.

Tori Chizu Maki is my comfort food. I can't imagine something this small can uplift my foul mood. Breaded chicken fillet wrapping around cream cheese with colorful vegetables is already enticing. So plunging it in their cheese dip makes it more scrumptious.


Tori Chizu Maki PHP190
My father miscalculated and thought that the food he ordered would not be enough because of the latest addition in our family. He made a last minute request of Yakisoba which we ended up taking home.