Published on June 15, 2012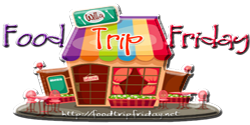 Our accommodation at One Tagaytay Place includes a breakfast for two. My hopes were high because I could still remember how I wasn't able to try everything at the breakfast buffet at Taal Vista. That's how big it is. Since we got plenty of sleep the night before, all of us got up early, all were excited and ready to face a gastronomic battle.

Buffet opens at seven in the morning. We arrived a little before eight and there were still a lot of available seats.



The buffet station starts with the salad section. Who eats salad for breakfast? I don't! Haha! I skipped it and went straight ahead to the main dishes.



They serve two kinds of fried rice. Somebody told me that the secret to beating a buffet challenge is to not eat a lot of rice. Having this advice on my mind, I decided to get barely half a cup of rice only.



I was overjoyed to see that the scrambled eggs they serve were cooked the way I like it. Then placed beside it is my favorite! Danggit!

Although I enjoyed both, I started feeling that something was missing. I looked around and noticed that they don't have an omelette station. This I have to say is definitely an edge of Taal Vista over One Tagaytay Place. Choosing your ingredients for the omelette definitely adds to the dining experience. I hope OTP will soon have it.



A Filipino breakfast buffet is not complete without tapa. I got a generous scoop of the meat. Though it surprisingly tastes more like tocino because it has a hint of sweetness, the tapa is my favorite among all the dishes. The meat is very juicy and tender.



They also served chicken adobo but I didn't like it. It's quite bland and for the lack of adjective, boring too.



When I felt that my tummy still have some room left, I went back to the buffet table. They have this super duper cool toaster. You simply place your bread into a moving rack and it comes out toasted. The spread choices are quite limited as they only have butter and jelly.



There are only two kinds of cereals. I skipped this section but Jeff was able to try it. He was brave enough to try cereals with soya milk. When we asked him how it was, he gave us an "evil" look and said, "Hindi bagay e."

I really think the management should add more cereals. It will be more appealing especially to the young kids, and the kids at heart too!



At the far end of the buffet station is the fresh fruits section. I got a couple of slices of melon and watermelon. They also serve some native kakanin but I was already full. Instead, I tried to get a piece of the bread pudding. It was sooooooooo gooooood!!! Wapakels kahit lokohin nila akong bulok na tinapay 'yung kinakain ko.



I know I already sound like a broken record because I keep on comparing Taal Vista with One Tagaytay Place. But the breakfast buffet at Taal Vista is bigger (maybe because it is a bigger hotel) and more appealing. In my opinion, Taal Vista's food also tastes better. But overall, One Tagaytay Place's breakfast buffet is a very good addition to the very good service and vibe of the hotel.

Some photos are taken by Joie of http://tripswithloveinlife.blogspot.com/