Published on October 11, 2012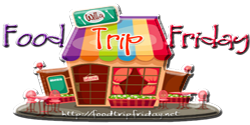 One Sunday morning, I found myself craving for a big, fat, juicy burger. I blamed PMS for this ordeal, but part of it is also because I've been watching Man v. Food almost every day for months now. So after hearing mass, I begged my husband if we could find an American restaurant to fix my burger craving.

Unfortunately, nothing from the many restaurants in Robinsons Manila appealed to me. Hubby then suggested if we could check out T.G.I. Friday's. I've been at Friday's countless of times, but I couldn't recall trying out their burgers.

We were immediately ushered to our seats, and a very friendly wait staff attended to us. Hubby's first question was, "Ano ang soup of the day nyo?"


Soup of the Day: Baked Potato Soup PHP150
Baked Potato Soup was the soup of the day. Diced potatoes and fried bacon bits added texture to the soup's creamy base. The potato chunks were cooked perfectly, not chewy, yet not too soft. I thought the soup was salty, but it wasn't. I'm not really a big fan of soups, but this one is an exception. My husband started to give me unwanted glances because I wasn't letting go of the bowl.
Hubby opted to have a rice meal instead of having a burger. He got a piece of Pacific Grilled Pork Chop. The meat is quite thick but still surprisingly tender. I find it a bit bland, but my husband said that it tastes fine. He actually enjoyed it. The meal comes with rice and corn on the side.
Pacific Grilled Pork Chop (One Piece) PHP395
And my moment finally arrived! My jaw almost dropped on the floor when the gigantic burger was served. I immediately munched on the thick French fries. I couldn't stop eating when I realized that I needed to start with my monstrous burger.
The burger patty is almost an inch thick. I took my first bite, and the juices started to flow through my hands. I got anxious for a moment thinking that a burger as juicy as I was holding means that the patty wasn't well-done. I was so relieved when I didn't see any blood on my plate!
Haha! Ayokong kumain ng baka na humihinga pa!
:p
Bacon Cheeseburger PHP415
The burger patty alone was sinfully delicious. So what more if you bite into the melted cheese and bacon strips? Are you wondering if I consumed everything? I did!
Adding to the great food was the impeccable customer service. Our server Romy was very helpful. He once checked us if we needed anything else and asked if we find the food ok. He offered to refill our glasses of water even before we ran out of it. And when we received our official receipt, there was a handwritten note that says, "Thank You!! :) God bless!! :)"
T.G.I. Friday's
Ground Level
Robinsons Place Manila