Published on March 15, 2012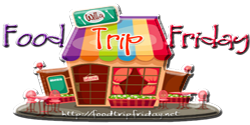 I asked my closest friends from Navitaire if we could meet over dinner at least once a month. A lot of our friends have left the company with the promise to have this tradition live on. But because of our very busy schedules, we end up having a get-together once in a blue moon. So when it was my turn to leave (insert sad face here), I made them swear to give some time for us to catch up once in a while. Fortunately, after our first dinner last January which was organized by
Kriska
, Me-Anne was able to setup another one.
Me-Anne chose Myron's Place as the venue for our second monthly dinner date. She initially told me that it's located at the fifth level of Greenbelt 5. Then I got another message correcting her first information as Myron's Place is at the mall's ground floor. She gave me the direction over the phone. I was walking along the very narrow alley beside the chapel but I retreated. Posh restaurants are situated in that area and I realized that there is no way that my friends would choose such a place. I called Me-Anne and she confirmed that I was on the right track all along. I was so surprised to see all of them sitting prim and proper inside a very quiet restaurant. Haha! :p

I already arrived with some starters already served on the table. We started our meal with some of their complimentary bread with butter.


Complimentary Bread

Two plates of Oysters Rockefeller were also served. Sitting on a bed of salt were baked oysters topped with a generous amount of cheese and bacon. My first bite of the baked oysters was heavenly! Will you ever go wrong with oysters, bacon and cheese? I was actually fortunate enough to be seated in front of Marwin who is not allowed to eat oysters.


Oysters Rockefeller PHP380
I noticed chunks of meat on a small platter. I asked them what it was and nobody could answer me. It was suggested by the wait staff since it's one of their bestsellers. Apparently, it's Myron's Best Rib Eye Hash... Ever! Yes, that's actually the name of the dish.
The meat is mixed with chunks of potatoes and white onions. The spring onion toppings also enhanced its already succulent flavors. Jeff was actually so tempted to order a cup of rice.
Kanin na lang daw ang kulang, shawarma rice na!
Though a bit pricey, I have to admit that it's really delicious.
Myron's Best Rib Eye Hash... Ever! PHP625
I was still full from the two slices of pizza I consumed a couple of hours before our dinner so I just settled for a pasta dish. Moroccan Lamb Fettuccine sounded so classy, thus I gave it a try.
I failed to realize that the word Moroccan is synonymous with strong flavors. Argh!
Joie
and Nanet who also got their other pasta dishes did not enjoy either. The rest of the guys who chose their Mojito Chicken and Baby Back Ribs took pleasure from their plates.
I kept on telling them that it tastes like a
mechado
gone bad. I think it may taste good for other people but not for me who is not accustomed to such strong flavors.
I asked the waiter to wrap my leftovers. My husband ate it for dinner. He surrendered. It ended up as my brother's breakfast the following day.
Akalain mo, umabot pa ng almusal!
>:)
Moroccan Lamb Fettuccine PHP395
I think we were the noisiest group inside the restaurant. We kept on laughing at how we ended up in such a
sashal
place. Chod shouldered the bill for the appetizers and the service charge which was good news for us.
Promoted e!
:p
Myron's Place
G/F Greenbelt 5
Ayala Center, Makati