Published on October 25, 2011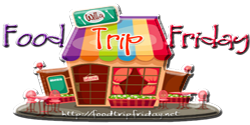 We've been to Robinsons Place Manila countless of times. We've tried almost all restaurants. But each time we pass by Healthy Shabu – Shabu, we simply scan the menu board outside and walk away. We had a connotation that shabu – shabu is expensive but not filling. But since Boyet wasn't feeling well and was craving for hot soup, we decided to give it a shot.

I got to try shabu – shabu for the first time last year. My companion at that time did all the cooking so all I did was just eat. Since it was Boyet's first time, we were like two puppies lost in a big jungle. We know that we were just supposed to put everything on the pot but we still missed a few things despite our attempts to discreetly look at what the diners from other tables are doing. It took us a while to realize that the dark brown liquid on a small bowl that was served to us was the sauce. I initially thought it was tea then I changed my mind and told myself that it's soup. Bwahaha!

Then after reading Joie's experience in Healthy Shabu – Shabu, I found out that the egg yolk must be mixed with the sauce and the egg white must be added to the pot. Instead, we put everything in the pot thinking that preparing shabu – shabu is the same as cooking an instant noodle soup. Hihi! ^_^



We decided to get the Beef Tenderloin with Seafood set. We put the beef first followed by a little bit of everything. We added lots of garlic and seasoned it with the paste. Boyet asked the server if the set meal is already good for two people. She said that it's only good for one. She was lying! Haha! We enjoyed sipping the hot and flavorful shabu – shabu. But we were almost ready to raise the white flag because we got so full!


Beef Tenderloin Set A PHP675
Fearing that the shabu – shabu is not enough for us because of what the server said, we decided to get a rice bowl meal. Even if our tummies are about to burst, we still munched on the Chicken Breast Rice Meal. Teriyaki sauce is mixed with the rice and the very tender chicken strips. Boyet and I agreed that the teriyaki sauce isn't too sweet which made it more enjoyable for both of us.


Chicken Breast Rice PHP195
We had a blast eating shabu – shabu together for the first time. We're definitely coming back! :)



Healthy Shabu – Shabu
Level 3 Midtown Wing
Robinson Place Manila