Published on September 15, 2011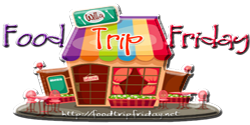 We would have wanted to try every restaurant in Bohol. But other than our lunch in Loboc, we didn't get the chance to eat outside the resort. Other than its secluded location, we were probably too tired to look for other options. Fortunately, their food did not disappoint us. It compensated their slow service. But it's understandable since we were there on a long weekend.

Here are my favorites...

My manager said that I should not end my stay in Dumaluan without trying their fruit shakes. So the moment I laid my eyes on their menu, the first thing I looked for was their fruit shakes. On our first lunch, I wanted to try out their watermelon shake. But it was also Boyet's first choice so I settled with their mango shake. Our verdict: the mango shake was better. I knew it! :p


Mango and Watermelon Shake PHP90
I was eyeing on their pasta dishes but Boyet blurted out his rule: Don't get something which we can also eat in Manila. Being a submissive wife (whatever :p), I let him decide what to get on our first lunch. He chose
Aligue at Sugpo
- giant prawns sautéed in crab fat. It was my first time to taste such a sinful dish. Eating prawns is already enjoyable. Add crab fat and it becomes an indulgence.
Aligue at Sugpo PHP420
Another standout dish is their Bangus Ala Pobre. Onion rings, spring onions and lots of roasted garlic added more flavor to the soy marinated fish. It was just challenging to eat it in the dark because the
bangus
isn't boneless.
Bangus Ala Pobre PHP210
If you plan to go to Dumaluan and you happen to crave for something healthy, then you have to try their
pinakbet
. But don't be deceived because it comes with a large chunk of crispy
bagnet
! I ate the vegetables first and balanced it off by eating the fatty
bagnet
after.
Their restaurant is affordable, given the fact that you have the beautiful beach in your background. They also provide entertainment at night. On our first night, the female singer sounded like Sitti. The serene ambiance and romantic music were definitely a nice addition to our dining experience.