Published on March 29, 2012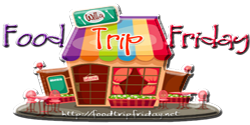 If our feet could only raise a white flag, it definitely would. After a very exhausting first day, we all agreed that we deserve a break and took a cab on our way to the hotel. We didn't dare to move further so we decided to have our very late dinner at Scholars Hotpot Pte Ltd which is just a few steps away from Fragrance Hotel. The place looks posh as it's adorned with fancy decors. It's surprising that since we arrived in the afternoon and when we came back from the tour at 10:30 pm, the restaurant was still full of customers.

We discreetly peeked at their menu and wasn't surprised at all that their food is pricey. Well, it is already expensive for us who convert everything to Philippine Peso. We still decided to go inside when we noticed that they have value meals for only SGD6.

A waiter approached and asked us if we would avail of their barbecue. The guy knows very little English so it was extremely difficult for us to communicate. He even called another staff member who answered our questions while his eyes are on his PSP. He wasn't a big help either. So we just connected the dots and figured out that what they were offering us is their eat-all-you-can deal.

Since the price for their eat-all-you-can offer is double-digit, we stood by our decision to skip it. After we placed our orders, one guy from the other table talked to us. He said we might need help so he explained to us that the price already allows us to eat everything served on the side table. We smiled and thanked him. :)



I opted to have green tea not knowing that it's way different than what we usually have back home. I was expecting it to have a hint of sweetness but I felt like I was drinking a cold water mixed with soil and grated leaves. Fortunately, my loving husband offered to exchange his soda for my green tea.

Our food started to arrive one by one. I got their Sizzling Sweet and Sour Pork. My plate wasn't appealing and I started having flashbacks of how I was unimpressed with the Hainanese chicken I had earlier that day. I cringed the moment I tasted the sauce. The sourness definitely overpowered its sweetness. But my perception changed the moment I mixed the sauce with the rice and ate it with the tender pork. It miraculously became delicious! Haha!


French Pork Chops SGD6
We left the restaurant almost midnight but the place was still so alive. The buffet table was still open and there were more people inside than when we came in an hour earlier.

Scholars Hotpot Pte Ltd
23 Middle Road
Bugis St., Singapore