Published on February 25, 2012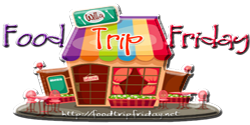 We wanted to squeeze in some time to buy pasalubong on our last day in Coron. After buying some dried fish and shirts from the nearby market, we asked Kuya JR where we could have our lunch other than at Centro Coron. Boyet even teased him that he should not get hurt that we're eating outside. He explained that their food is really delicious but we just wanted to try out something different. Kuya JR graciously directed us to Everly's. He even personally called a tricycle for us.

We first bought some cashew nuts before getting our seats. The sun's heat was scorching so we were unsure whether it's a good idea to eat outside. Fortunately, one wait staff ushered to us a shady spot. We were seated in their sturdy wooded shed. We were lucky that the place wasn't crowded. If it was, we would have been forced to seat in those plastic chairs with merely a big umbrella protecting us from the sun.


Hubby,
Joie
and Jeff
Jeff said that he wanted
sisig
because we've been eating almost all kinds of seafood for days. So
sisig
was in our priority list. We immediately mixed the egg and put some
calamansi
as soon as it arrived on our table. It's delicious, probably one of the best-tasting
sisig
I've ever had.
Pork Sisig PHP150
We asked the waitress what are their bestsellers. She said that Seafood Festival is their specialty. I know that we got a little tired of eating seafood during our stay but we simply could not let this one pass. There was nothing appealing to this dish at first glance. But the burst of flavors was superb. The combination of its sweet, sour and spicy flavors was well-balanced. It definitely made a mark on our taste buds.
Seafood Festival PHP250
Another suggestion by their wait staff was their Buffalo wings. We got intrigued as to what's special about this common dish so we decided to give it a try. The way it was prepared was different from the usual Buffalo wings which are completely coated with sauce. Theirs are just drizzled with a few that's why the taste isn't overpowering. We could taste the tangy sauce and yet still enjoy the chicken's crispness, the one thing that's sometimes lacking in the usual Buffalo wings.


Buffalo Wings PHP180
Dining in at Everly's was a nice way to conclude our three-day Coron vacation. Good food paired with friendly people made our dining experience enjoyable.