Published on November 03, 2011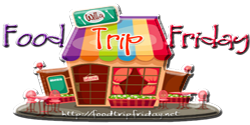 Though my heart was filled with both happiness and amazement after meeting Nicholas Sparks, I couldn't deny the fact that I was really hungry. Waiting for more than five hours with only a bottle of water and a pack of crackers which Aubrey and I shared, my stomach reached its limit. As soon as we got hold of the signed books, we rushed out of Powerbooks to have our lunch.

We went to the second level of Greenbelt 3 but none of the restaurants appealed to us. Being with Aubrey, who claims to be on a diet made it more difficult for us. We went to the third level and spotted SumoSam. She said that she would have either salad or maki. Boyet was again craving for soup so without further discussion, we went inside the restaurant.

Service was really fast. The Gyoza Soup arrived first on our table. I was screaming a lot during the event so the hot soup which has a hint of sweetness was very soothing for my tired throat.


My husband enjoying his first sip
There is something different with SumoSam's Chahan. It's definitely not oily. Fried rice from other restaurants makes you look like you applied some lip gloss after eating it. In addition to that, SumoSam's Chahan is savory but not overpowering which made me enjoy the flavors of the other dishes.


Chahan Bowl PHP178
Being a fan of tofu, I opted to try their Tofu Steak. I was also trying to be a supportive best friend that's why I chose it knowing that it's good for Aubrey. It was a very wise choice indeed. Aside from being a good option for health buffs, it's also friendly to the taste buds. The sauce was so yummy. We ended up scraping the sizzling plate just to savor the sauce until its last drop.


Tofu Steak PHP178
Aubrey wanted to get their Squid Head rice meal. But Boyet insisted to just share the Chahan bowl among the three of us and order the Squid Head minus the rice. We all ended up scratching our heads out of confusion why someone who's on a diet would choose fried food. Haha!

Though not my favorite, this dish is still ok. The texture of the squid was just right. It wasn't crunchy but it wasn't chewy either.


Squid Head PHP168
I was intrigued when I saw it on their menu that's why I decided to order Osuyaki Beef Rolls. A bunch of juicy mushroom strips with thinly-sliced beef wrapping around it perfectly matched the tangy dip. I tried eating one roll in one bite and I could feel the bursting of flavors into my mouth. For me, this was the star of the day.


Osuyaki Beef Rolls PHP238
I don't know why it took us this long to try SumoSam. We're definitely coming back! :)
SumoSam
Level 3 Greenbelt 3
Ayala Center
Makati